Autism awareness, what does this really mean? Logos, colors and symbols that represent autism awareness are prevalent during the month of April. People equate the symbols with the autism spectrum. However, being aware that autism exists and comprehending what the autism spectrum is composed of, the challenges faced by families, children and adults who live with autism 12 months out of the year is a totally different and pressing issue.
For these individuals, autism awareness does not end when April comes to a close and all the symbols and autism awareness programs that are plentiful during April disappear and society at large goes on with their daily lives as autism awareness month becomes a distant memory in their minds. For individuals living with autism and those that love them, autism does not end in April. They are extremely aware that autism exists because the challenges connected with the autism spectrum are enmeshed in their daily lives. It is a lifestyle for them that defines how they live. Individuals who live with or have loved ones on the spectrum have gained awareness through experience. They perceive autism from the perspective of life experience which is quite different then equating a logo with autism and leaving it at that.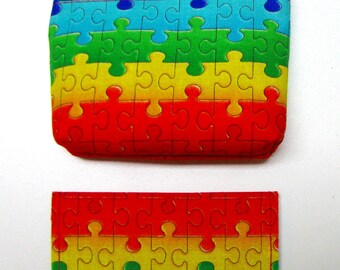 Awareness' is resultant from knowledge. Knowledge can only occur through interaction with individuals and families on the spectrum and educating the public at large. People tend to fear the unknown do to lack of understanding. Through education and interactions fear is diminished and a level acceptance is created. Tolerance should not be an ultimate goal either as tolerance merely means that society tolerates a certain population. ie People tolerate mosquitoes at a cookout yet find them annoying at the same time. People on the spectrum and their families are human beings who should not merely be tolerated but accepted and embraced as meaningful members of society.
Lets create a society where autism colors and logos are equated with action. Support and seek to understand the challenges of those on the spectrum by spending time with them. If you are a neighbor of a family with a child on the spectrum, stop by their house with a coffee for the parents and visit them to chat for a while. These families often feel isolated, they often feel like outliers in society and would welcome visitors who wish to chat with them.
Take their child out to give parents a break. Encourage your own children to include kids on the spectrum in their play. Yes, even if your child must adapt their play to include a special needs child. In doing so you will teach your neurotypical child a life long lesson, respect for others differences. Offer to babysit so parents can spend much needed one on one time with typically developing siblings, spend time with their husband, or merely allow a sleep deprived parent to take a much needed nap.
An increase in educational programs would provide a venue to educate the public. Schools incorporating special needs education as required parts of their curriculum, parents attending required special needs presentations at the beginning of each school year to gain an understanding of the challenges facing kids with special needs and required in-services on a regular basis for educators. Perhaps students could be offered a course where they are paired up in class with a student on the spectrum which they mentor and engage in their activities throughout the year. I realize we have voluntary programs like this across the country. Considering the inclusive environment we live in, I would propose this special needs program as mandatory for graduation. It would prove to be a valuable as all kids will go on to work in companies with differently abled individuals as adults.
Aside from educating society on the challenges of families and individuals on the spectrum we must also shine a light on their capabilities. Everyone learns through experience not merely digesting factual information. Towns could start photography clubs, art classes, writing workshops, dance competitions that display the talents of people with challenges and their successes. Interview them in the local newspapers and display them as productive members of society, not merely individuals and families to be pitied. They do not want your pity, they wish for understanding and acceptance. Through this action, society at large will open a venue for society to understand and appreciate the talents special needs individuals embrace and not merely see them as being destined to be supported by society. You see, with your help they not only support themselves but live work and play side by side with neurotypical individuals who embrace them into society.
Education programs within colleges across the world would prove a prudent move to increase autism classes offered as mandatory within their curriculum. Schools and life in general is so inclusive no that there is an increased need in assisting future educators by squelching myths and misnomers and teaching the educators of tomorrow how to hone the skills that people on the spectrum posses. They are no different than you or I. They wish to live a fulfilling life just like anyone else.
Include individuals on the autism spectrum when offering presentations. After all, who knows what it is like to live on the spectrum than an autistic individuals themselves. Invite parents of special needs kids to speak at presentations. They have lived experience and would prove to be an asset providing knowledge and experience that cannot be found on Google.
Offer to drive an individual on the spectrum who has no license to school, the store, doctors appointments etc. Highlight the skills of an autistic individuals who may excel in math, English, science and more by inviting them to tutor a neurotypical individual who struggles in that subject. Remember, and individual may struggle with specific academics yet excel in others. By turning the tables we focus not only on their deficits but challenges as well.
I have performed acts such as sending 75 of my books to a developing country so parents and educators who otherwise could not afford my books were provided with the gift of knowledge. Nuerotypical authors of books on the spectrum could hone the artistic skills of an individual on the spectrum to illustrate one of their books, thus providing an opportunity for experience and employment. Allow someone on the spectrum to write the forward for your book. After all, if you are writing a book about the spectrum, shouldn't you include someone with lived knowledge that a neurotypical could not possibly possess?
The opportunities to increase understanding regarding the autism spectrum is only limited by your imagination. What will you do to help someone or their family on the spectrum this year?
That said, I will wish you a happy Autism ACCEPTANCE YEAR. Please remember, the autism symbols, colors and declarations of autism awareness will become a distant memory on May first for those who do not have loved ones or live with autism. For those families like mine, autism is something we live 365 days a year. Remember to continue, advocating, assisting, attempting to understand those who live with and interact with those on the spectrum daily. These individuals do not get put in a draw in may to be released next April. They are your co – workers, neighbors, classmates and hopefully become your friend.
That said, I will wish you a happy Autism ACCEPTANCE YEAR. May we all grow, interact, respect and gain a better understanding and appreciation of one another this year.
From the heart of Mari Nosal M.Ed
I am a published author and focus on books pertaining to autism and Aspergers Syndrome. I have had special needs articles published in several magazines. I have been interviewed several times in print, on pod casts, and internet T.V. regarding the autism spectrum. I have presented autism workshops to staff, management teams, and parent groups. I offer tips on curriculum development and behavior modification within the classroom and through in-services. I am certified by the Department of Early Childhood Education as a lead preschool teacher, an infant and toddler teacher, and site coordinator qualified to manage school age programs. I have recently ventured into public speaking engagements to educate both parents and educators on autism and Aspergers Syndrome
I want my experiences and challenges to be used productively as a learning tool for other parents and for educators as well. When my son was diagnosed with Asperger's a decade ago it was a foreign word among many parents and professionals alike. I fought for help never giving up. Through my books I wish to help parents feel like they do not walk in the dark, that they are not alone, empower them and that there is light at the end of the tunnel. I also want to educate society at large on the topic of the autism spectrum. I believe all parties involved need to work as a collaborative team in order to insure a special needs child's success.If you like my articles, aside from being the parent of an adult with Aspergers Syndrome/ A.D.D and an educational professional, I am also a published author of many special needs and autism related books written to inspire and support parents, families, educators and society at large as well. Please stop by and check out my books on Amazon.com at Mari Nosal : Please stop by my site at Amazon Books and check out my published books on autism aspergers special needs and more http://tinyurl.com/kdspqy9