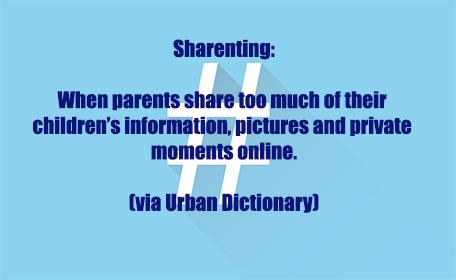 Mari Nosal M.Ed & Linda Mastroianni of Speaking Autism: Sharing  Your Child's Information Online – How much is too much?
Mari Nosal M.Ed : I have had the honor of interacting with Linda Mastroianni of Canada for quite a long time. I perceive her as not only my cheerleader and inspiration, but a great friend as well. Through conversing and sharing successes and challenges regarding our sons it became evident that despite me being a U.S.A. resident and her being Canadian, our challenges are similar and span over the border.
I decided that it would be a wonderful idea to share our experiences and different talents to write an article that exemplifies the issues facing children and adults on the autism spectrum.. In doing so, our hope is to express the need for understanding, respect, and acceptance for children on the spectrum. We hope to speak for those who have no voice for themselves. I also hope a sense of awareness and unity is resultant from our collaboration effort and people understand that our issues are worldwide.
Thanks Linda for collaborating with me on this article. I am honored.
As I peruse social media sites, photos of children and private information regarding the children's lives are plentiful. The internet and social media has provided a public platform for parents to share their parenting experiences and their children's private lives. This generation of children is the first in history to have their quirks, antics, illnesses and more posted on such a public media platform. Sadly, this is done without the child's permission.
I have witnessed more than I care to imagine, photos of children on social websites. Photos of 8 or 9-year old children with a photo of their buttocks exposed on website groups by an inquiring parent who seeks advice from others (strangers) as to what they think the child's injury or rash is. I comprehend that parents are seeking social support but this advice should be sought from a physician not a public website. I have read stories where parents speak about their school age child's wetting the bed, post photos of actual letters for suspension from school and bad report cards. Parents use their child's real names as well.
How would adults like it if their child posted private information regarding a job they just got fired from, a spouse who cheated on them, posted photos of an inebriated parent and more without the parent's knowledge or blessing?
A deleterious result of this over-sharing of information goes beyond the fact that it can be seen and shared by people we do not even know. A comment made on twitter , tumbler, Pinterest, Google+, Facebook and more can be re-shared via sharing flash screen photos and more. All social arenas are ripe for a deviant to find them and identifying facts about the child.
Deviants aside, the child themselves may be devastated by comments and photos regarding them that parents of shared without their knowledge. In regards to special needs parents, the repercussions can be dire. A special needs child who has difficulty fitting in with peers may experience difficulty that are threefold if a peer or peers parents happen to read private information regarding your child. A bed wetting story, a story regarding the table your child broke during a meltdown etc. may become food that fuels a metaphorical fire that provides bullies and society at large with more fuel to use against your child. Your child may lose trust in their parents as well, resultant in refusing to confide in their parents in the future out of fear that the child's personal information may end up in the public social scene for the world to view.

Please remember that the internet era has created an era of archived information that will be available on the internet universe for eternity. Information is encoded and archived for access by anyone who comes across it. A frustrated parent may deem photos of the aftermath of a special needs child on the spectrum smearing feces on themselves and around the house appropriate. How will this child feel years from now when they find these photos of themselves posted publicly on the internet years after they are potty trained and this behavior has been extinguished? This is one mere example. Food for thought: special needs children and all children for that matter are extremely adept about maneuvering their way on electronic devices.
Now that I have elucidated my point, lets focus on the fact that we are disrespecting our children's rights. Special needs children have rights as well. The fact that they are challenged by developmental or intellectual feelings does not negate the fact that they possess feelings. Your child struggles enough to maintain dignity, self-esteem and feeling like a worthy member of society. Rather than increase their sense of positive self efficacy, they will be emotionally shattered. Every child will become an adult one day.

As blogger and author, I often refer to certain selective experiences that my son has lived through. Before I divulge information regarding him, I ask for the parameters he would like me to abide by. Hence the reason I never use photos of my son nor divulge his real name. He gave me his blessing to talk about specific instances and experiences. My son requested that I do not share his photo publicly nor mention his name. I have done so on his behalf and my respect for his wishes as an individual. If my son wishes to divulge his challenges publicly, that is his choice not mines to make.
Sure, we can request that information be deleted from Google and other sites. However, it is impossible to ever delete all of it. Thus, identifying information will be available long down the line to future employers or anyone seeking information on your child. Your child has a right to create their own social story as they grow. We as parents have a job to protect, nurture, and guide our children; we do not have a right to decide what their narrative will be. That is up to them. We possess the right to screen how much society learns about us as adults. Our children deserve that same right.
Show your children respect for personal boundaries and they will grow up respecting the rights of others as well. Our children become what they see parents do plain and simple. Please search and interact on social media wisely and responsibly. Your children depend on it. Remember, those thirty people who you tweet a personal comment to may hypothetically have 30,000 followers who see your tweet. Their friends may re-tweet as well. Thus the numbers of individuals who read your tweet will continue to grow and you will never know.
Parents, It is a frustrating path bring up children with special needs. Sharing information on social networks is a common activity that we have all partaken in. We have all shared family milestones, successes and the like on social media. This is perfectly acceptable. However, we need to be cognizant of boundaries and know when sharing information has crossed over an acceptable line. Certain information is acceptable to share with public eyes. Other information is not suitable for public sharing and should be kept within the confines of your home.
No matter what their ability level is, children will grow up and move forward. Some will live independently, obtain gainful employment independently or in a supported environment, some will live in group homes or supported living. All children  will inevitably become adults and the majority move on with their own lives separate from parents. They are in our lives for a short time.
Children are not personal extensions of their parents. Our identity should not become enmeshed in the child's. Parents assist children in honing their own identity. We do not become that identity and live our lives vicariously through the children. As parents, we must always recognize the fact that our children are separate individuals from us and their individual identity, personality, individuality and feelings must be respected at all times.
Parents can become stressed and need to vent. If you feel as though you have reached the end of your rope, there is confidential assistance. Please check out the website links that I have provided that support special needs families.

https://www
.
support
for
families
.org/internetguide/
parents
.html
Federation for Children with Special Needs
Written from the heart of Mari Nosal M.Ed
I am a published author and focus on books pertaining to autism and Aspergers Syndrome. I have had special needs articles published in several magazines. I have been interviewed several times in print, on pod casts, and internet T.V. regarding the autism spectrum. I have presented autism workshops to staff, management teams, and parent groups. I offer tips on curriculum development and behavior modification within the classroom and through in-services. I am certified by the Department of Early Childhood Education as a lead preschool teacher, an infant and toddler teacher, and site coordinator qualified to manage school age programs. I have recently ventured into public speaking engagements to educate both parents and educators on autism and Aspergers Syndrome
I want my experiences and challenges to be used productively as a learning tool for other parents and for educators as well. When my son was diagnosed with Asperger's a decade ago it was a foreign word among many parents and professionals alike. I fought for help never giving up. Through my books I wish to help parents feel like they do not walk in the dark, that they are not alone, empower them and that there is light at the end of the tunnel. I also want to educate society at large on the topic of the autism spectrum. I believe all parties involved need to work as a collaborative team in order to insure a special needs child's success.
If you like my articles, as the parent of an adult with Aspergers Syndrome/ A.D.D and an educational professional, I am also a published author of many special needs and autism related books written to inspire and support parents, families, educators and society at large as well. Please stop by and check out my books on Amazon.com at Mari Nosal : Please stop by my site at Amazon Books and check out my published books on autism aspergers special needs and more http://tinyurl.com/kdspqy9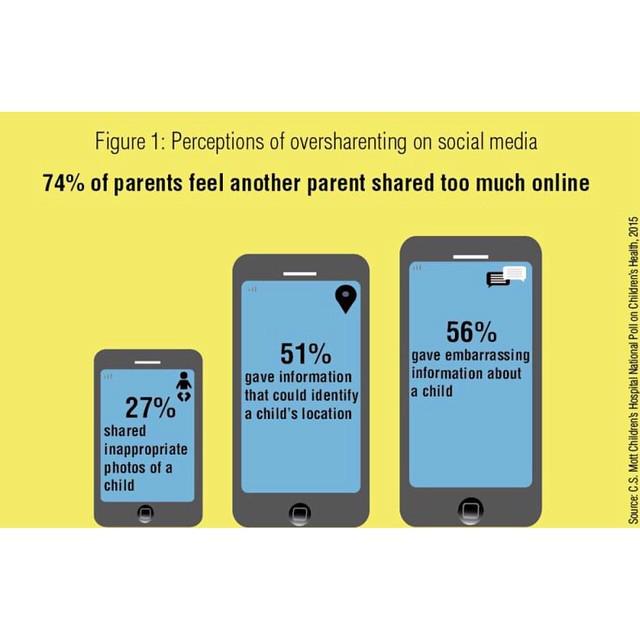 Linda Mastroianni of Speaking Autism :
In our second collaborated piece, Mari and I continue to work together to raise awareness and acceptance about autism along with the challenges that many children and adults face on a daily basis. We hope that our collaborated efforts will resonate with others.
Thank you Mari for this wonderful opportunity.
As a blogger and autism consultant, a great deal of what I do is on-line; I blog about my life and that of my teenage son with autism.
The whole purpose to starting my blog and my consulting business was to raise autism awareness, foster acceptance within the community, help families and individuals living with autism and to be a voice for my son until the day he can advocate for himself.
Social media has become a very powerful platform. People share their stories and offer brief glimpses into their lives. They share their anecdotes, their knowledge and their passion.
Some have taken to post many photos of their children while talking about a certain topic or story that is relevant to their blog/website/social media page.
But at what point does "sharing" become "intrusive" perhaps even a violation of the child's right?
I am no different. I share our story of what life is like for us living with autism. But I heed extreme caution to what I share. I constantly take pictures of my son and every single one that I take makes for a great post, a valid point to the constant struggles we face with autism along with our triumphs and joys. However, as soon as I take the picture my son asks to see it and 90% of the time he'll say "don't put that on the computer", so I don't. On the occasion that he's okay with it he'll say "that one is good". Whatever I publish on my blog or post on social media, it is always with his consent.
There are many parts of our story that will never be mentioned mainly because our story is really his life and keeping his integrity and respect intact is more important to me than raising autism awareness. I can still raise awareness in a myriad of ways.
While I consider this blog and my social media page mine, they are all about my son. If tomorrow he would ask me to throw it all away, no more pictures and just delete everything, I would do it in a heartbeat.
Children have their own identity and showcasing them in our personal social media pages without their consent or knowledge can have serious consequences in the future. The images and videos that are shared on social media without their consent can come back to haunt you but more importantly can come back to haunt them.
Children grow into adults and regardless of their challenges nobody can predict what the future holds for them. Many children with special needs have grown into independent adults, working and contributing to society. Some never become independent and need continued support and assistance throughout their adult lives. Regardless of where they fall in terms of challenges or special needs, they are worthy of equal respect as anyone else.
It would be unfair for them to have a history of photos about their challenges chronicled online without their consent. Imagine a potential employer doing a Google search and uncovering some of these images that this person had never consented to. It's a slippery slope to climb.
Now I'm not talking about the family photo at Thanksgiving or the picture of a bunch of friends celebrating. I'm talking about the photos that put the person in a very vulnerable and compromising position without their knowledge. I have seen photos posted of children taking a shower in an effort to demonstrate how well their child is doing with their independence skills. While the event itself is a huge milestone and definitely one worth sharing, one has to question if the photo attached to the post was necessary.
Unless the child can appropriately approve and completely comprehend what is being posted on line about them, I believe posting very sensitive images without their permission is wrong.
While the images provide a more profound visual impact, words can be just as damaging. Unwise comments written in a moment of extreme fatigue and overwhelming emotion can have long lasting effects.
Everything that is posted on social media pages can then be re-shared a million times over. It is impossible to control who can and can't repost something once it has been done. So the image of the child that one believes is just being shared with a few of their friends can actually be re-shared by total strangers all around the world. One needs to be certain before putting anything on line if what they are about to post is something they would be comfortable seeing on the front page of a newspaper. If the answer is no, then it would probably be wise not to share it at this moment.
The digital foot print left behind lasts long after one has stopped their online sharing. While there are measures that can be taken to start deleting ones digital foot print, it is impossible to completely delete everything because you don't know who has re-shared or even saved the images originally posted.
I honestly believe that when people share too much information they are doing so with the kindest of intentions without realizing what they're doing. I believe they want to share their experience with others in an attempt to offer support, to give a chuckle, to connect with others and even to get some advice. While there is nothing wrong with offering support or getting advice we must always remember that the privacy, dignity and respect of the children is what is most important.
Thanks for stopping by…
Linda Mastroianni
I am founder of http://www.SpeakingAutism.ca and contributing blogger for Huffington Post Canada.
I provide support, resources and information to families and individuals living with ASD. I am also a certified life coach specializing in autism, blended families, divorce and remarriage.
I have two sons with autism spectrum disorder and I have over 19 years' experience with autism.
My unique background and personal experiences puts me in a very good position of understanding the challenges my clients face on a daily basis, as I have gone through many of the very same issues. When my son was diagnosed with autism almost 15 years ago, my world was turned upside down. There wasn't nearly as much information back then as there is today. I felt alone and isolated.
Today I'm helping families so that they don't feel isolated or overwhelmed. I want them to know that they are not alone.
I have been an active advocate for the education of special needs children that includes a well-developed IEP program. I have been part of the school governing board for many years and have attended and assisted in numerous IEP meetings.
I share with you my techniques to strive for a positive attitude, to live and not just survive and most importantly, show you how you can live and thrive with autism.